When people think of Ferrari, they think of the iconic prancing horse logo, ground-breaking automobile engineering, and incredible luxury. Driving a Ferrari gives an experience like no other when it comes to performance and design. Better yet, Ferrari has perfected this level of quality over the seventy years they have been in production. They were ahead of their time in producing quality automobiles. So much so that their classic models are being auctioned for ground-breaking amounts of money. Here is the list of the most expensive Ferraris in the world.
Image source: cdn.Ferrari.com
1963 Ferrari 250 GTO: Sold for approximately $70 Million
The Ferrari 250 GTO is the holy grail for collectible luxury cars. While Ferrari is not known for its bargain-basement prices, this car holds the record for the most expensive car ever sold at an auction. It sold for the eye-watering price of $70 million.
So, what makes this the most wanted Ferrari on the planet? Under its hood, it has 302 horsepower and a 3.0-liter V-12 engine. This engine consists of a five-speed gearbox, that means it can complete a quarter of a mile in over 13 seconds. Its top speed is 174mph, which was ground-breaking in 1963. This record-breaking car even won the Tour de France in 1964 and came 4th in the Le Man's race. During manufacturing, there were only 36 of this make and model produced, which contributes to its exorbitant price.
Image source: cdn.Ferrari.com
1962 Ferrari 250 GTO: Sold for approximately $48 Million
This Ferrari was the most expensive car sold until the 1963 Ferrari 250 GTO pipped it to the post. It contains a 3.0-liter Tip 168 Comp/62 V12 engine. This offered a capability of 302 horsepower, 225kw, and 249Nm of torque. It has six carburetors within the engine, making this specific model excellent for racing. It can reach 0-60mph in over 5.4 seconds and reach a speed of 174mph, which is impressive even by today's standards.
Its last recorded sale at an auction was in RM Sotheby's annual collector car sale in Monterey, California, where the car sold for over $48 million.
Image source: cdn.ferrari.com
1957 Ferrari 335 Sport Scaglietti: Sold for approximately $33 Million
The Ferrari 335 Sport Scaglietti is another successful racing car in Ferrari's remarkable history. It is designed by the iconic automobile designer Carrozzeria Scaglietti. Like the legendary Ferraris already mentioned in this article, this Ferrari 335 also has a V-12 front engine. This engine design dominated Ferrari design for decades.
It contains a 4.0-liter Tipo Jano V-12 engine and a four-speed manual transmission producing 390 horsepower. This car has a top speed of 190mph, so it can hold its own with modern supercars. Its last recorded auction sale, also at RM Sotheby's Monterey auction, was for an impressive $33,400,000. This makes it one of the most expensive Ferraris in its history.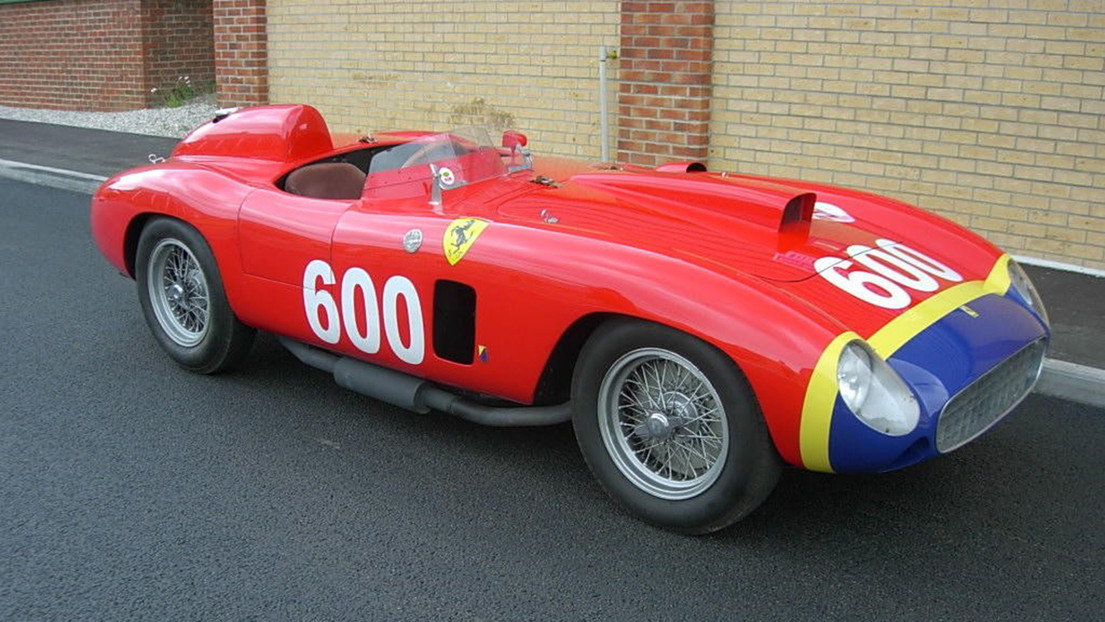 Image source: Ferrari-cdn.thron.com
1956 Ferrari 290 MM Scaglietti Spider: Sold For approximately $28 Million
Welcome to Ferrari Royalty. The Ferrari 290 MM Scaglietti Spider was designed with one purpose in mind, to race in the 1956 Mile Miglia, which it did. Not only did it take part, but it actually won. Many racing legends had the great opportunity of driving this car, including Eugenio Castellotti, Sir Sterling Mos, and Juan Manual. There were only ever four made, which makes them even more exclusive.
The car contains a 3.5-liter Tipo V-12 engine that is a front to mid-engine, like all great Ferraris. It produces 320 horsepower and includes a four-speed transmission. The specific 1956 Ferrari 290 MM Scaglietti Spider driven by Juan Manual sold for over $28 million at an auction.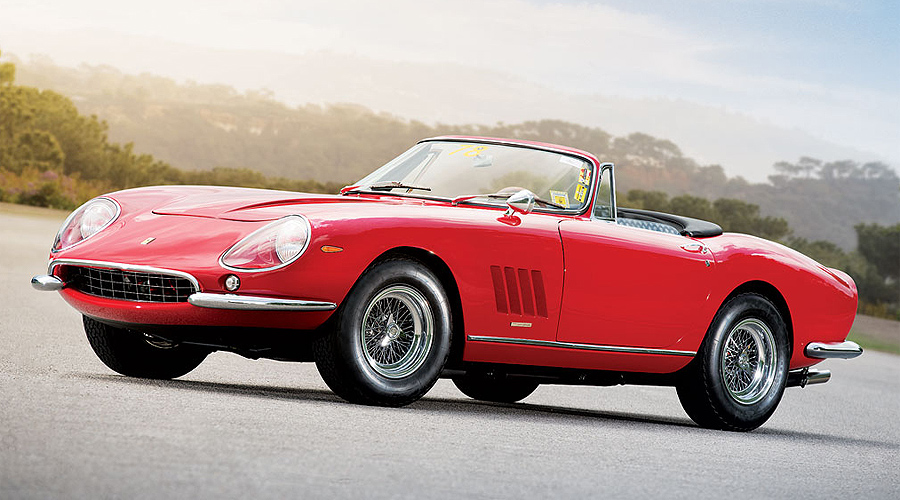 Image source: ClassicDriver.com
1967 Ferrari 275 GTB/4 N.A.R.T. Spider: Sold for approximately $27.5 Million.
This car was specially created for the North American Racing Team (N.A.R.T). This collaboration was initiated by Luigi Chinetti, who wanted a newer version of the 250 California Spider. It is rumored that only ten 1967 Ferrari 275 GTB Spiders were ever built, making it another sought-after exclusive Ferrari.
The Spider is powered by a 3.3-liter, 4-cam, V-12 engine known to produce 220kW, 300 bhp, and has a top speed of 167mph. It is rumored that one sold at auction for over $27 million. It probably helped its perception when Steve McQueen drove it in "The Thomas Crown Affair."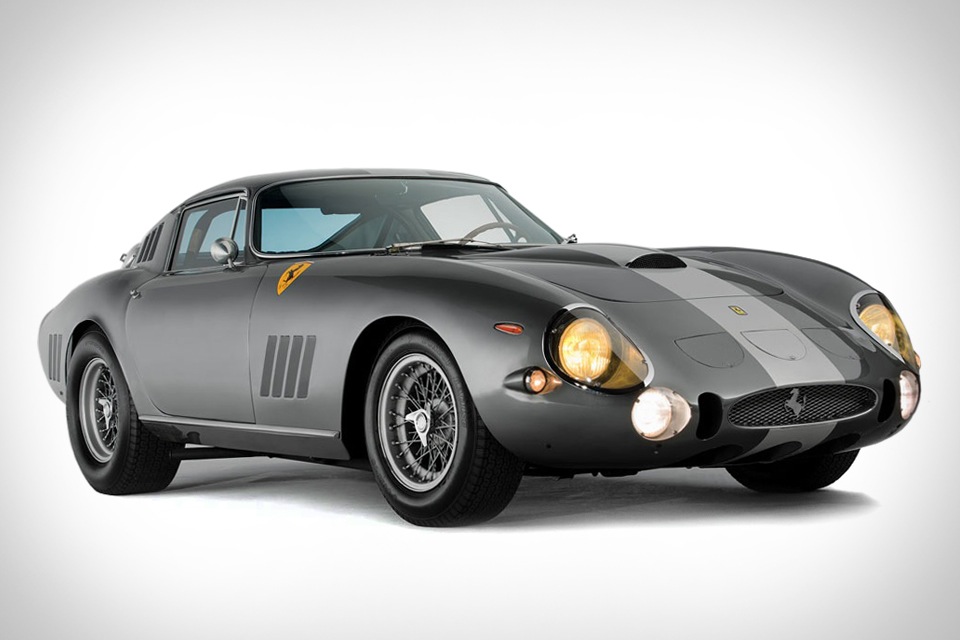 Image source: Uncrate
1964 Ferrari 275 GTB/C Speciale: Sold for approximately $26 Million
This car was designed by Ferrari's official racing team, Scuderia Ferrari. It was also supplied to various independent racing teams, including N.A.R.T. and Maranello Concessionaires. It participated in the 1966 24 Hours of Le Mans and 1967 Targa Florio, finishing first in both. Like the Ferrari 275 GTB/4, the 1964 Ferrari 275 GTB/C Speciale had only a limited number of cars produced during its production, twelve to be exact.
It contains a 3.5-liter Tipo V-12 engine which produces 320 horsepower, 238kW, and a top speed of 160mph. It also includes an independent suspension and transaxle gearbox. What makes this car special is that it is incredibly lightweight. Its design was re-engineered to include light steel and aluminum, making it one of the best Ferraris ever built. Again, at RM Sotheby's auction, this car was sold for over $26 million.
Overview of the most expensive Ferraris ever made
Ferrari has been synonymous with its incredible quality and engineering since its opening in 1947. They have always been at the forefront of racing and automobile design. From this list of iconic Ferraris, the level of quality is clearly seen. Most of these cars were built over fifty years ago but still have similar attributes to the supercars produced today.