The world is changing, and so is the automobile market amongst its consumers everywhere. Gasoline-fueled cars are slowly becoming the less attractive choice to many car-buyers out there. Their all-electric competitors are taking a big bite into the market, and with a meaningful purpose: to help the environment and decrease humanity's carbon footprint. All of the big names are beginning their ascent into the EV, or "electric vehicle", market. Companies like Ford, GM, and Toyota are turning their attention to producing battery packs instead of engines. 
Chevy, similar to many of its competitors, sees the future of the auto market. Arguably a leader in the industry, Chevy's first electric model, the Volt, pre-dated the Tesla Model 3. Hoping to stay ahead of the electric car market, Chevy recently announced the all-electric Blazer, debuting in model year 2024. The electric Blazer will offer its drivers a host of new technologies in an effort to live up to its somewhat hefty $44,995 starting price tag. But, with gasoline prices higher than ever, the debate for switching to an electric vehicle is alive and well.
Impressive range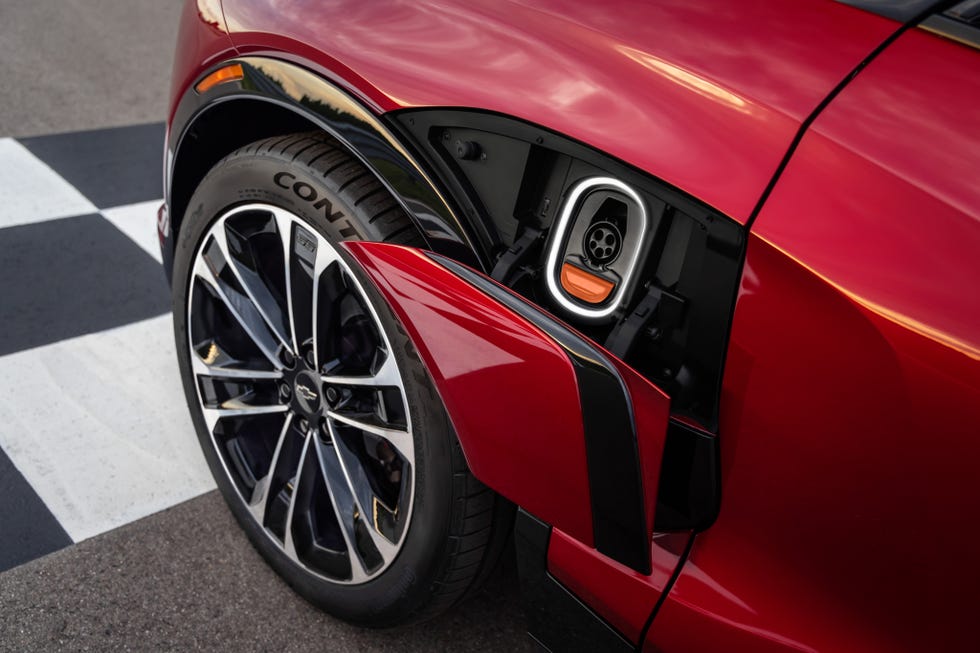 Image Source: CarAndDriver
Making recent auto news stories, the new electric Blazer boasts a fully charged range of up to 300 miles and an impressive 0-60mph in just 4 seconds flat. That's a solid amount of miles for an entirely electric, battery-powered vehicle. And, if speed is your kinda thing, that 0-60mph beats the Tesla Model 3 Long Range by 0.2 seconds. And, if you've ever driven that car, it's speedy. The Blazer's redesigned interior is extremely sexy, looking far more sophisticated than past models. Similarly, the Blazer's exterior is low-profile, but assuming. It looks fast, but in an environmentally friendly sort of way, if you know what we mean.
In addition to its charge range and its speed, the Blazer offers a variety of standard safety features to help its patrons feel as comfortable and safe as ever. Lane departure assist comes standard, along with blindspot monitoring, but specs, as always, are subject to change in the coming year. Regardless, Chevy is looking to make a statement with this model, so we are coming to expect a nice range of standard features.  
Chevy Blazer making an impact on the EV movement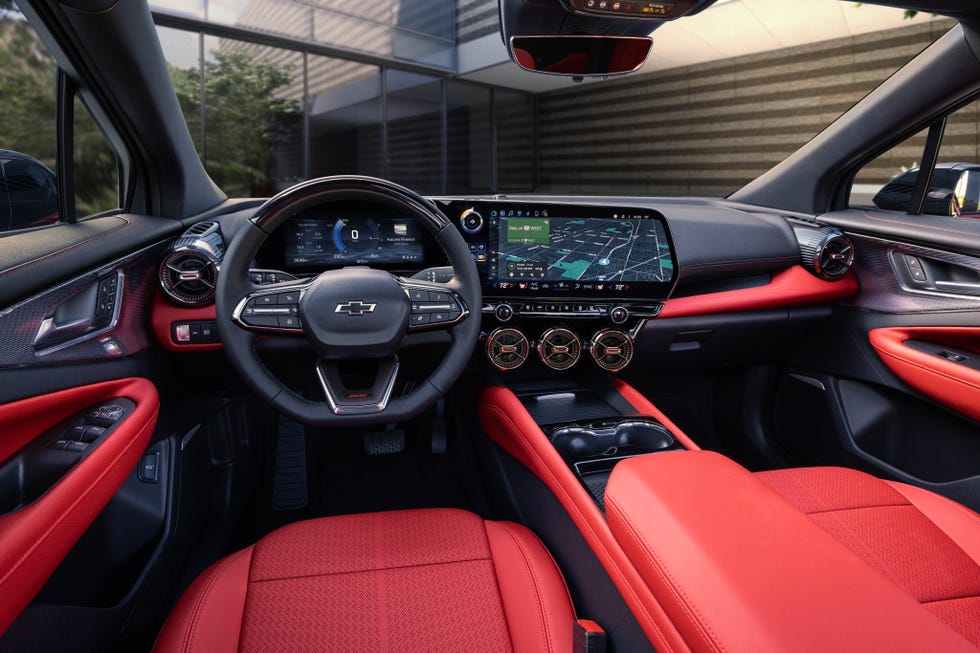 Image source: CarAndDriver
In our opinion, the Blazer is arriving at a pivotal moment in automobile production history. Electric vehicles are becoming very, very popular; and, if these big car brands are looking to stay in business with the likes of Tesla, cars like the Blazer will be popping up more often. New car buyers are making the switch to electric vehicles more than ever before. And in another year, Chevy's new Blazer will be right on the pulse of this huge EV movement. The Chevy Blazer is the future of electric vehicles. You never know – in a year's time, you may be test driving it, wondering why you hadn't made the switch to electric in the years before.