Enthusiast
Ford 999 — The Race Car That Changed Everything
A recent visit to the Motorsports Hall of Fame of America Museum in Daytona Beach, FL cast a new light on one of the early pioneers of racing: the Ford 999 model. It's perhaps not as well known as the infamous Model T. Yet, those who love motorsports know this groundbreaking model is where it all began. Not only did the Ford 999 set the tone for American racing, it also launched the life-changing careers of Henry Ford and Barney Oldfield. These two men have become automobile hall of famers as well as the most synonymous names with the early days of racing.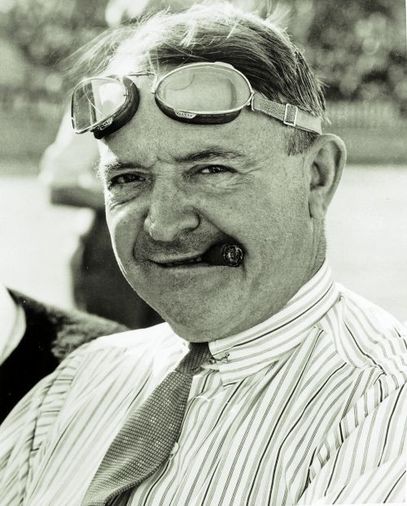 Image source: Hemmings
Pioneer Racer, Barney Oldfield
Today, we often see a modernized automobile industry that includes autonomous technologies and transformative safety. However, before we could get to this point, combustion engines underwent quite humble beginnings. The Ford 999 is a clear example of how manufacturing came to be on the account of racing. Not to mention, the impact that racing had on Ford's success as a carmaker. In this post, we'll delve into the history of the Ford 999 racing model and highlight some of the greatest achievements thanks to its production.
A little bit of history
The flagship racing car was built in 1902 by Henry Ford and collaborators, Edward Huff and C.H. Wills at 81 Park Place, Detroit Michigan. The engine included a inline-4 with atmospheric intake valves and mechanical exhaust valves. Reported horsepower was 70-100 at 700 rpm. It boosted a height of 50 inches, width of 55 inches, and overall length of 145 inches. At the time, Ford was switching gears from manufacturing conventional cars under Detroit Motor Company to focusing his attention on racing prototypes. So to speak, the Ford 999 ignited a newfound passion and direction for Henry Ford's entrepreneurial pursuits. Without knowing a whole lot of history, almost any driver would know that Ford's impact carries on to this very day. The 999 was a major part of his early success and reputation among the automobile industry.
How fast did the Ford 999 go?
Right as Ford Motor Company earned its namesake, Henry Ford set a land-speed record of 91.37 mph with the iconic "999" model. He drove the four-wheel vehicle on the frozen surface of Michigan's Lake St. Clair with a wooden chassis and no body or hood attached. To put things frankly, the Ford 999 was as simplistic and schematic as a vehicle could get around this time. But Ford's diversion from failed automobile businesses turned into a longtime pursuit for racing. His innovation is seen explicitly from the 999's design and performance.
It just so happens that the Ford 999 is what put his name on the map, paving the way for a career that would revolutionize automobile production. His record achievement at Lake St. Clair was short lived, although. A driver named William K. Vanderbilt upstaged Ford's victory at Ormond Beach, Florida soon after. This area also became, and still is, the region where motorsports are most widely celebrated. Following the success of the 999 model, Ford began approaching vehicle production from a racing mindset and went on to produce the "car for the masses", the Ford Model T. To promote his innovation, Ford regularly entered the Model T in racing events until he had garnered enough widespread success with the Ford Motor Company that racing was unnecessary. In many ways, Ford used racing as a means of advertising. And boy did it work.
Achievements
Not only did the Ford 999 spring Ford Motor Company into action, it also helped launched the career of racing driver, Barney Oldfield. At the time that Ford hired Oldfield to drive the 999, he had never even driven a car. In fact, he swore he would never set foot in an automobile prior to that experience. As a thriving bicycle racer in the early 20th century, sitting behind the wheel of the 999 was a completely new endeavor for Oldfield. That said, the challenge was not lost on him.
Oldfield was a natural racer. Most notably, he ended up winning the five-mile race against Alexander Winton and two other drivers at Grosse Pointe Michigan in 1902. About a decade after Oldfield's career in racing began owing to the 999, Ford Motor Company began reaching national notoriety. Ford Motor Company forever changed the way vehicles were manufactured with the introduction of the moving assembly line. Thanks to Ford's innovation, the Highland Park, Michigan plant was able to reduce assembly speed of a chassis from a standard 12 hours and 8 minutes to only 1 hour and 33 minutes. This allowed Ford to produce a higher output than all the other carmakers combined. We'd say that's pretty impressive.
Where is the Ford 999?
Nowadays car enthusiasts and racing aficionados can set their sights on the awe-inspiring 999 model at the Daytona International Speedway in Daytona Beach, FL. Once there, your first steps into the Motorsports Hall of Fame of America Museum will showcase a detailed history of the 999, including how this racing model set in motion a treasured American pastime. Oldfield went on to become one of the most fearless racers in his 20 year career. He often earns the title of American pioneer automobile racer. All in all, Ford's interests in speed and performance were the impetus to how cars are built today.
In our opinion, the museum is well worth the visit. Not only to witness the 1902 Ford 999 in person. But also to see how racing and automobile manufacturing go hand in hand. After a walk through the MHFA, it's easy to see that American racing would not have reached the momentum nor the loyal fan base unless pioneers like Ford had led the way.
Have you been to the Motorsports Hall of Fame of America Museum? Tell us about your experience below or share your thoughts on the iconic Ford 999 model.