Saving Money
The Most Fuel-Efficient Cars On The Market In 2023
With inflation rife across the global economy, everyday life is becoming increasingly expensive. People have less money to spend on expendable or luxury items and are trying to cut costs where possible. One of the main essential items for most households is their automobile. Unless you live in a major city, they are vital for modern-day life.
Along with a volatile economy, another global hot topic is carbon emission and having a low carbon footprint on the earth. Society is at a significant tipping point for climate change, and there is a big push from governments and global businesses to implement more environmentally friendly processes.
To combat both these major issues, switching your automobile to a fuel-efficient version can improve your family's financial outlook, along with doing your bit to help fight the climate change crisis. Many people and families would benefit from having one of the most fuel-efficient cars in their driveway.
Here are the top five most fuel-efficient cars on the market in 2023
Fuel efficiency is still measured by miles per gallon (MPG) ratings, so how far a vehicle can drive on a single gallon of fuel. Historically, diesel cars have better fuel efficiency, but it ultimately depends on how the vehicle driver is driving and where they are driving.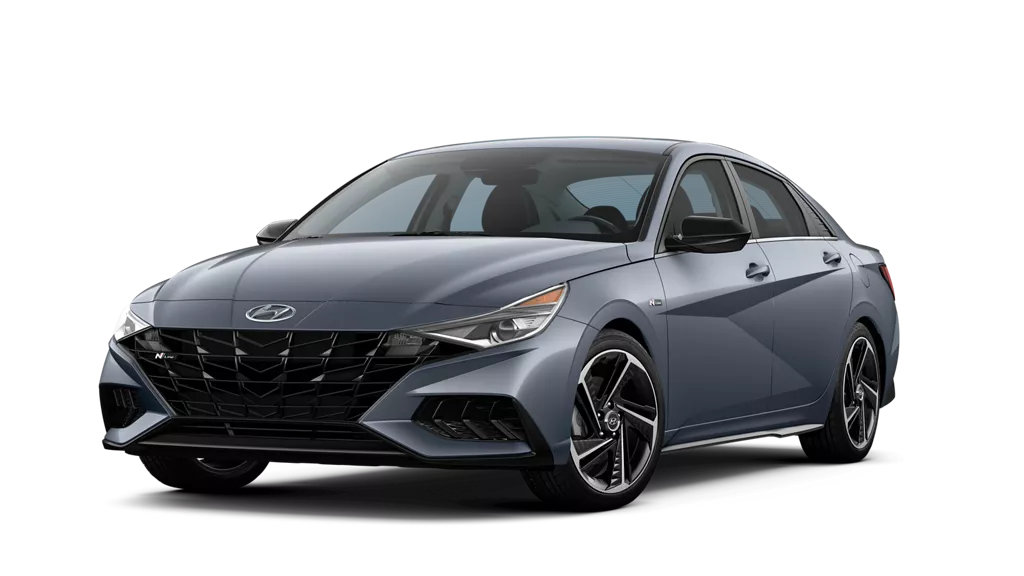 Image source: s7d1.scene7.com
Hyundai Elantra Hybrid Blue – 56 mpg
The Hyundai Elantra Hybrid has a fuel efficiency of 53 mpg in the city and 56 mpg on the highway. It has a 1.6-litre engine and 139 horsepower from the gas-powered engine and electric motor. It comes with all the latest technology, such as blind-spot collision-avoidance assistance and hands-free smart trunk release, to name a few. As well as being fuel-efficient, it will not hurt your pocket as its starting price is $24,400. A limited trim is available for an extra $4,600, but it should be noted that while it may look nice, the car's fuel efficiency may reduce.

Image source: Toyota
Toyota Prius – 56mpg
Within this Prius, Toyota offers both self-charging and plug-in hybrid versions. From the official figures, the plug-in version provides a significantly better fuel efficiency of 133 MPGe, as long as you use the electric battery. Also, it should be noted that this battery can only be used over short distances of up to 25 miles. The self-charging version of the Prius still has an excellent fuel efficiency of 56mpg, but it is considerably lower than its counterpart as it cannot be plugged in. It can go from 0-60mph in 7.2 seconds which is a significant reduction and shows the power within this hybrid vehicle. The design of this vehicle is completed to a high standard, like all Toyota vehicles, with numerous technological and safety advances. For $27,450, you are getting a vehicle synonymous with quality and fuel efficiency.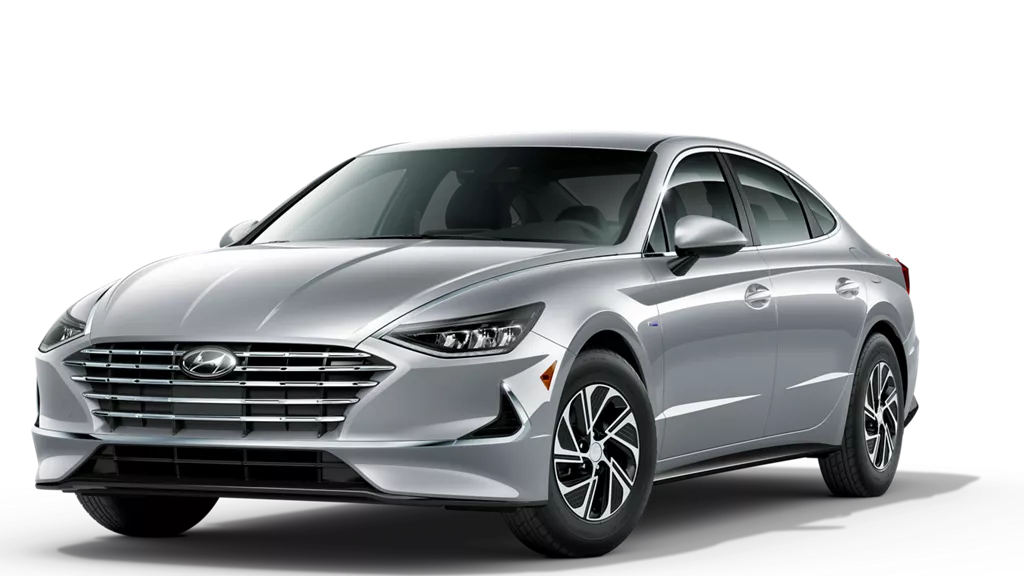 Image source: s7d1.scene7.com
Hyundai Sonata Hybrid Blue – 54mpg
This model from the South Korean automotive manufacturing company has an average fuel efficiency of 52 mpg and 54 mpg on a highway due to improved aerodynamics and a drag coefficient of 0.24. It is not just its fuel efficiency that is note-worthy about this vehicle; the engine and 39 kW electric battery combined to give this car 192 horsepower, which is impressive for a sedan. It has a sleek exterior, comfortable interiors and a range of technological driver assistance tools. For a reasonable starting price of $29,000, the Hyundai Sonata would be a great addition to anyone's driveway.
Image source: Kia
Kia Niro – 53 mpg
Another South Korean offering from Kia, their Niro vehicle, is the most fuel-efficient hybrid SUV on the market, with an average of 53 mpg in the city and 54 mpg on the highway. Like the Hyundai Elantra, it can produce 139 horsepower, which is not record-breaking, but as it only contains a 1.6-litre four-cylinder engine, it is pretty impressive. It includes regenerative braking technology and a 6-speed dual-clutch automatic transmission. Kia claims this car has a driving range of 33 miles while on full electric, and the fuel efficiency goes up to 108 MPGe. The starting price is $26,590, so consumers are getting a lot for their money.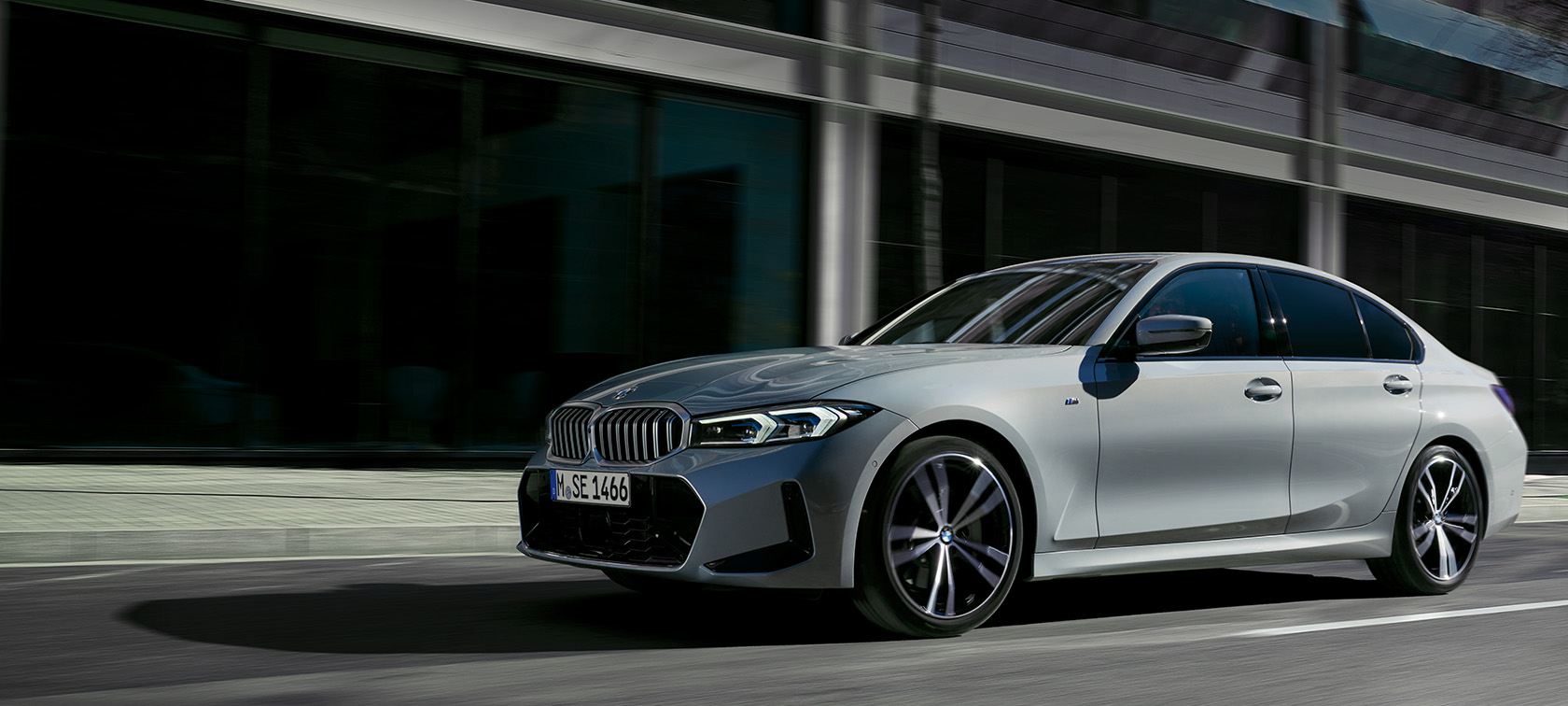 Image source: BMW
BMW 333e – 28 mpg
This hybrid offering from BMW has better than average fuel efficiency, as the real-world figures for this vehicle are 28 mpg and 44g/km CO2. It uses a 2.0-litre petrol engine and an 88hp lithium-ion electric battery with combine to make a vehicle with a lot of power and high fuel efficiency. When charged to capacity, it can cover up to 28 miles on just the electric battery. Therefore, to make use of the electric side of this vehicle, drivers must plug it in regularly. Charging fully also ensures you get the most out of its fuel efficiency. This hybrid has a starting price of $46,795, and with all BMWs, you get what you pay for. The interior design and technology are high-spec and easy on the eye. While the fuel efficiency isn't ground-breaking, it is still good for a luxury brand.
Recap of the most fuel-efficient cars
When upgrading your vehicle, it is always an excellent option to go for a model that is as fuel-efficient as you can afford, as it will save you money in the long run. On average, people keep their cars for eight years, so picking fuel efficiency would be a better choice than having the newest cool technology. Selecting a vehicle that has hybrid technology is the best option to receive the best fuel efficiency the car can give you. With many great options, you will be on the road to a cleaner, less expensive future.
What did you think of our list of the most fuel-efficient cars? Could you see yourself driving one?